Roseanne
Birth Doula & Childbirth Educator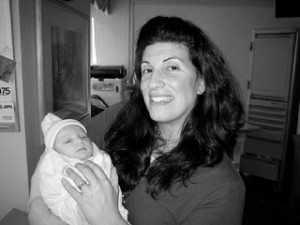 Greetings and welcome to the MindBodyBirth website!  If you have landed here, you are either pregnant or looking to become pregnant in the near future.  If that is the case – CONGRATULATIONS!  If you are just here to check me out, glad to have you visit.
I have been a DONA certified Birth Doula since 2005 and trained as a Lamaze  Childbirth Educator in 2009.  Since I was a little girl, I have been passionate about all things Mother/Baby.  I have been blessed with 3 beautiful children of my own and it has been my own journey to (and through) motherhood that has taken me to this incredible point in my life.
My goals are fairly simple.  First and foremost, I want to help ensure that at the end of the day, we see a healthy mother and child.  And I believe in my heart that all of your practitioners feel the same way.  But I also have a second goal – to work with women and their partners to have joyful, empowering pregnancies and births. Our experiences during pregnancy and birth often dictate our success at breastfeeding, our confidence as mothers and whether or not we are likely to have additional children..
It is not my goal to tell you how you should give birth or what choices you should make when it comes to your pregnancy, birth or child.  Rather I hope to provide you with a well-rounded education and a large "tool kit" of labor coping skills, then supply high level advocacy and the emotional, physical & mental support you need to achieve YOUR best birth.
So what is YOUR best birth???  Amazingly enough, I can ask one hundred women and each will give me a different answer!  I can't answer the question for you but I do hope to be able to help you find your answer and I promise I will do backflips, tapdance, massage you until my hands ache, listen to you until you have no words left to say or do whatever else it takes to guide you to that amazing birth experience.
Contact Information:
Roseanne Ebert CD(DONA)
Ridgewood  NJ
Phone: 848-250-1528
Serving Northern NJ, Rockland County and NYC
For my current and past clients:  I thank you from the bottom of my heart for letting me be a part of your journey, for trusting me with yourselves, your partners and your babies.  It is because of you that MindBodyBirth has come to life and it is because of you I get to bear witness to miracles.  I hold you each in my heart with gratitude and love.  Namaste!  Roseanne
Guiding your birth journey, one breath at a a time!